If you've been keeping up with me you know I have a toddler and a baby. I have an older posting where I put together
first birthday party ideas
for my first born daughter, but now it's time to do it again for baby #2. I'm not sure if I'll be able to do as much as I did the
first time around
simply because I've quickly found out that it takes me quite a while to accomplish any type of project. These 2 little ones keep me super busy (and tired). With that being said, I've started to brainstorm and here's some inspiration that I found...

Gorgeous Ombre Cakes
I absolutely LOVE this cake idea by
Glorious Treats
. I mean... aren't they just beautiful?! Okay, maybe not for babies and toddlers but surely I could make a few of these for the parents in attendance and possibly cupcakes for the babies and toddlers. 
Cupcakes in a Jar
Ever since I did the cupcakes-in-a-jar for my toddler's first birthday I have made all of my cupcakes this way. It is by far my favorite way to eat cupcakes. No mess and when I'm done I just throw my reusable jar in the dishwasher. I love being able to put ice cream on top and contain my mess in the jar. It's my favorite party idea that never gets old... to me anyway. lol
Now I'm a bit obsessed with backdrops. I just love the massive amounts of cuteness. I'm not sure what I'll have time for but aren't these lovely...
I saw this at
andersruff.com
and was wowed by all of the butterflies. Don't you just love this?! Everything about this Paris themed party was awesome... lots of great ideas.
Here's another cute and seemingly doable backdrop I saw over at
lilluna.com.
This was another cute birthday party theme filled with great ideas. The colors are fantastic for a summer birthday party.
Now here's a very doable idea that I was thinking of doing...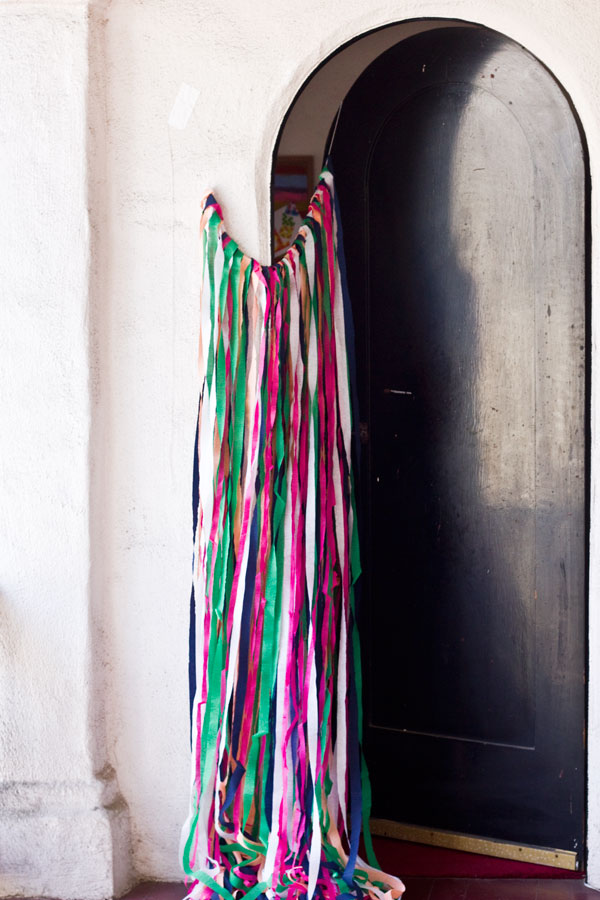 Crepe paper streamers taped to a string
. Here, it's being used as a surprise door hanging but I think this would be a great backdrop for a party. I'm definitely leaning towards doing this.
But how about this diy crown (
studiodiy
)...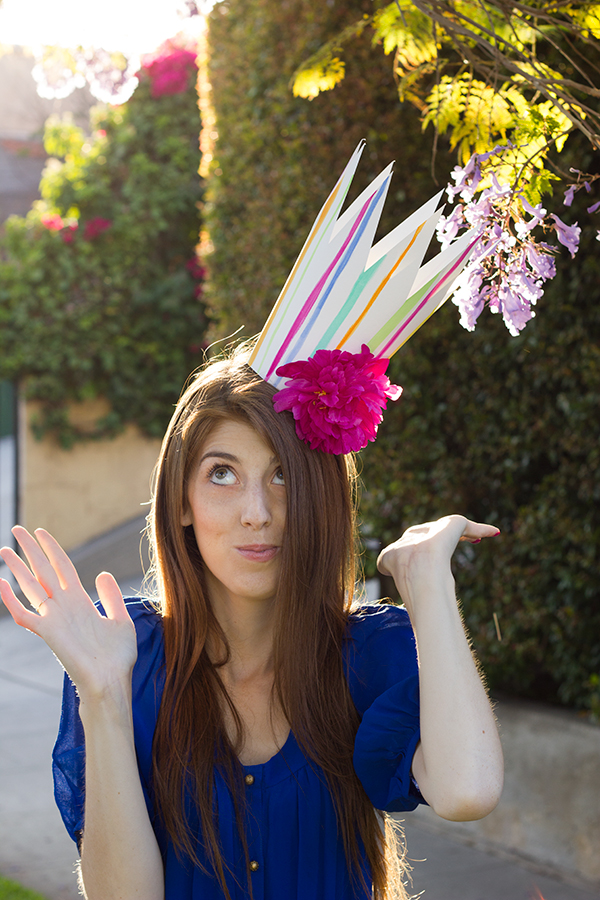 It's like the easiest diy project and opens the doors to so many possibilities. This could so cute for a little princess.
I've seen these paper roses and have been wanting to make them for quite some time...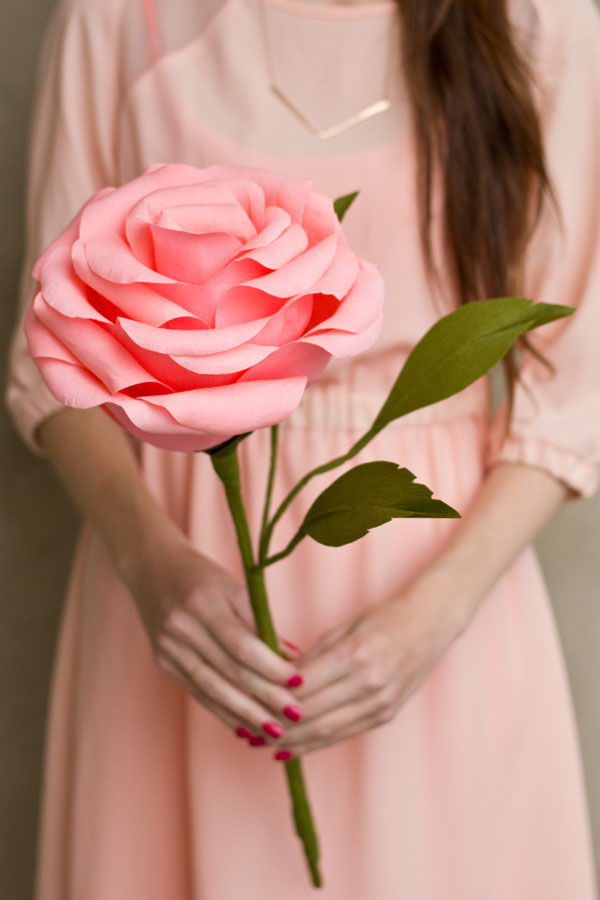 StudioDIY
has a fantastic tutorial on this how to. These may not make an appearance to my baby's first birthday party although they may make an appearance at a future bday party down the road. I'll keep this idea in my back pocket for now.
I love the idea of a little photo booth...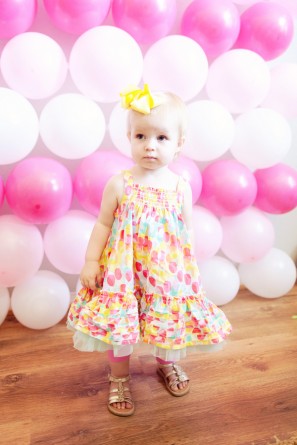 Balloons as a backdrop make for pretty pictures. I may have to put this on my to-do list! Maybe tape balloons to the wall or to a large sheet and hang it. Hmmmm my mind is tickering. lol
I have so much to think about for this party... the food, the (cup)cake, decorations, party favors, invitations, making her a tutu...sigh. Time is flying by and I need to get started like yesterday! lol I will say that this time around I won't invite as many people like I did for my first child. It will definitely be at my house and we'll probably only invite my parents and in-laws, a couple of close friends and a couple of babies her age. That should be plenty for a great 1st birthday party.
In the meantime, here's more inspiring photos...
Let the party planning begin!